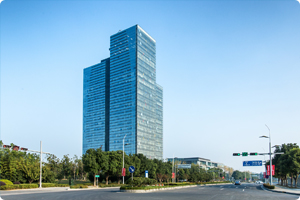 Welsen Consulting Group is thebiggest professional consulting group (hereafterreferred to as Welsen)in Suzhou, which has six subsidiaries, Jiangsu WelsenCertified Public Accountants Co., Ltd.,Jiangsu Dongfang Welsen Engineering Costing Consulting Co.,Ltd., Jiangsu Welsen Certified Tax Agents Co., Ltd., Suzhou Welsen Assets AppraisalCo., Ltd., Jiangsu Welsen Jingcheng Asset Management Co., Ltd. and SuzhouIndustrial Park Welsen Finance &Economics Training Center.
Welsen has modern office facilityof over 5,000 square meters, over 500 professionals, including nearly 70certified public accountants, 30certified costing engineers,13 certified assetsappraisers,20 certified tax agents,3 attorneys; 16 senior entitled professional,4National High-tech Enterprise consulting experts,6 provincial certified consulting experts,2 national industrial leadingtalents, 3 Chinese senior certified public accountants and one part-timeprofessor. The Group partners and some employees have experience of studying ,working in cross- regions or cross-countries like America, UK, Singapore,Japan, Taiwan, China and Hong Kong, some ever working in global top fouraccounting companies, who're fluent in foreign language, quite familiar withinternational rules. Our company is also the teaching experimental base forShanghai University of Finance and Economics ,Suzhou University and AnhuiUniversity of Technology. Per long-term cooperation , we have established goodbusiness relationships with domestic and overseas peers including global topfour accounting firms.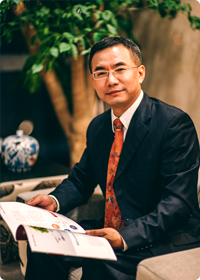 Mr. Chen Jinggeng, Welsen Chairman has multi-year theoretical and practical experience in Certified Public Accountants industry. He is Chinese senior Certified Public Accountant, member of Chinese Certified Public Accountants Association, Vice-president of Suzhou Certified Public Accountants Association, Secretary of Suzhou Industrial Park Accounting Society and also part-time professor for higher institutions like Shanghai University of Finance and Economics, Suzhou University, Southwest University, Anhui University of Technology and HKU Space Community College.
In 2020, Welsen revenue reachednearly RMB200 million, and ranked as seventy-first in the top 100 accountingcompanies in China; a 5A accounting firm in Jiangsu province; top 8 ofcertified public accountants in Jiangsu; No.1 in Suzhou for many years; awardedas "Jiangsu Province AAA Credit ConsultingEnterprise" by provincial technology committee,provincial industry & commerce bureau. Besides that, Welsen is also thebenchmarking enterprise in the service industry of Suzhou City and nationalCertified Public Accountants. Through 20-year development, we have acquired an excellentcorporation image with stronger social influence.
Welsen Consulting has comprehensivequalifications. In the past 20 years, the business scope is continuouslyexpanding, involving in financial audit business, enterprise IPO, acquisitionsand restructuring, capital operation, taxation agency and planning, customsaffairs consulting and financing consulting, enterprise risk control, projectmanagement and costing control, etc. Welsen is also Jiangsu Headquarter ofDAXIN Certified Public Accountants Co., Ltd., which business covers severallisted companies' annual finance statutory audit and dozens of new three BoardCompanies' listing services. Up to now, we possess the qualification ofbankruptcy management and judicial expertise audit & appraisal, approved byJiangsu Provincial Higher People's Court. We areselected by Nanjing and Suzhou Customs as a verified agency of Customs affairinspection. Welsen, as a third party intermediary, is appointed by Jiangsuprovincial science & technology bureau and Suzhou municipal science &technology bureau.
Welsen's business is mainly in Suzhou, extension to Nanjing, Shanghai, Beijing, Guangzhou, Shenzhen, Tianjin,Haikou etc. Since its initial foundation, Welsen insists on professional ethicsand maintains legal interests of clients and relevant each party according tothe law. And it sincerely provides high quality service for domestic and foreigncustomers together.