Assets Appraisal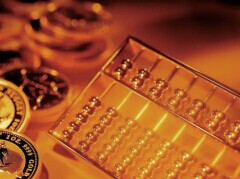 Suzhou Welsen Assets Appraisal Co., Ltd. is a professional asset appraisal institution, registered in Suzhou industrial park, Jiangsu Province and mainly provides various assets appraisal and relevant consulting service.
The company's appraisal team has over 10 assets appraisers and several industrial senior experts, who provide assets appraisal service for local multiple state-owned large companies and many foreign-invested enterprises. The appraisal objects cover real estate, equipment and corporate value, etc. The report has been recognized by entrusting parties and relevant national administrative management officials.
Business service scope:
(1)Wholeasset appraised when the enterprise is reformed to shareholding model. or, when the companies M&A incurred.
(2)Assetappraisal required when the company is founded, the shareholders investment of fixedassets such as equipment, vehicles, houses; or intangible assets, such aspatent technology, proprietary technology, copyright and other intangibleassets, we evaluate the value of tangible and intangible assets; assets evaluatedinvested by Sino foreign joint ventures or cooperative ventures
(3)Assessmentof intangible assets (including patent technology, non-patented technology,copyright, trademark and goodwill), franchise valuation
(4)Evaluation for asset mortgaged, leasing, selling,auction and contract assets.
(5)Full asset appraisal for enterprises dissolution, bankruptcyand liquidation (including bankruptcy / termination / liquidation)
(6)Real estate and equipment evaluation, sales network and humanresources evaluation
(7)The transaction plan of real estate and the wholeproperty.
(8)Corporate finance consulting and credit rating
(9)Other condition for assets evaluated